A part of the male reproductive system is shown below
2 answer
A part of the male reproductive system is shown below. Study-the diagram and answer the questions that follow.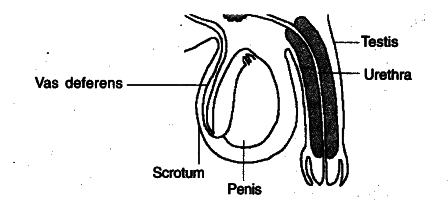 (a) Two parts have been incorrectly labelled. Identify them.
(b) Give the function of urethra.
© Which hormone is released by testis ?
(a) Testis, Penis .
(b)It serves as a common passage for both sperms and urine.
©Testosterone.